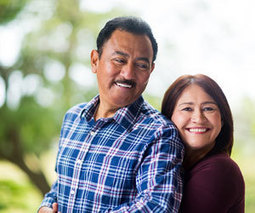 When stress sets in, many of us turn to a partner to help us manage, relying on the partner to provide a sounding board or shoulder to cry on. A new study on close relationships suggests that your odds of actually feeling better are much improved if your partner provides both of those things.
The research, conducted by psychologists at the University of California, Santa Barbara reveals that simply understanding your partner's suffering isn't sufficient to be helpful in a stressful situation; you've got to actually care that they're suffering in the first place.
The findings, published in Psychological Science, show that cognitive and affective forms of empathy work together to facilitate responsive behavior.
Winczewski, L.A., Bowen, J.D., & Collins, N.L. (2016). Is empathic accuracy enough to facilitate responsive behavior in dyadic interaction? Distinguishing ability from motivation. Psychological Science. doi: 10.1177/0956797615624491