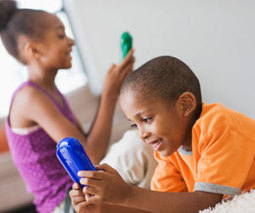 Prosocial media and video games appear to have a positive influence on behavior regardless of culture, according to a new cross-cultural study led by researchers at Iowa State University.
Lead author Sara Prot and colleagues surveyed thousands of adolescents and young adults in Australia, China, Croatia, Germany, Japan, Romania, and the United States for the study, measuring their media exposure and assessing their levels of empathy and helpfulness…
Similar to the first study, a second study showed that behavior was influenced by the type of games children played. Over time, students who played violent games became less likely to show empathy and behave in helpful ways, whereas those who played prosocial games became more empathetic and helpful.