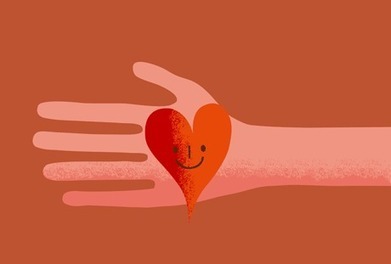 This is part seven of the nine-part series from the Project Happiness curriculum. We are looking at important factors that influence the happiness and social and emotional learning of elementary school.
How is Empathy Being Developed in Schools?
There are many approaches to teaching empathy. Here are ten interesting ways that aspects of empathy are being introduced:…
Start with Teachers: At a recentEduCon Conference, an important issue came up. Teacher burnout increases when teachers are expected to be supportive but receive no emotional support at all. One teacher summarized it well: "How can I have empathy for my students when no one will have empathy for me?" The solution one school adopted was to have regular staff meetings in which everyone sat in a circle and shared how things were going. Teachers felt closer to one another in creating a more supportive environment where others cared about how everyone was feeling.
Infants as Educators:…
Validation and Trust:…
Power of Teamwork:…
Grading on Character:…
Practice Emotional Literacy:…
Befriending the "Other":…
Students as "Changemakers":…
Service-Learning:…
Encourage Empathy at Home:…