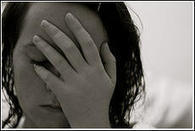 How can we maintain the ability to care about others?
I vividly remember the first day my medical school classmates and I met our cadavers in the anatomy lab. Large body bags lay on metal tables that had been bolted to the floor. I remember the sheer size of the bags best. No doubt existed in my mind that dead human bodies indeed lay within them.
And yet part of me couldn't quite grasp that I was actually going to soon be unzipping them and cutting into flesh through which blood had once flowed as freely as it now did in mine. I vividly remember also a classmate of mine—one who'd struck me as being particularly sensitive to others—leaning against the wall at one point, looking pale and shaky. I remember worrying that she was going to faint.
by Alex Lickerman