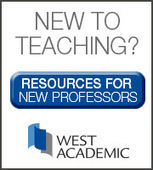 There has been a long debate in law about the role of empathy in judging, a debate that gained new prominence during and after the nomination of Justice Sonia Sotomayor.
Those who are interested in that debate may enjoy a new essay in the Boston Review by Paul Bloom titled "Against Empathy."
There are a host of responses, with a reply by Bloom. He defines empathy as "the process of experiencing the world as others do, or at least as you think they do." A couple of snippets:
I've come to realize that taking a position against empathy is like announcing that you hate kittens—a statement so outlandish it can only be a joke.
And so I've learned to clarify, to explain that I am not against morality, compassion, kindness, love, being a good neighbor, doing the right thing, and making the world a better place. My claim is actually the opposite: if you want to be good and do good, empathy is a poor guide.