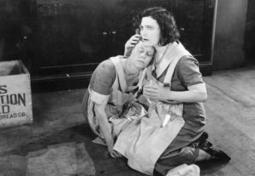 In a Word: Empathy
"If there is any one secret of success, it lies in the ability to get the other person's point of view and see things from his angle as well as your own." Henry Ford
As UX professionals, it is our imperative to create valuable and engaging experiences for our users. We often have to play the role of "user advocate" on project teams where other requirements and constraints can push our recommendations for more user-centric designs to the bottom of the list of priorities. In this article, I will discuss not only why empathy is critical—offering a truly competitive advantage when designing experiences for users—but also why this same ability is key to managing your project teams, your department, and your entire organization.
In the past, being empathetic in the professional world has been marginalized as being "too soft" or "too touchy-feely." However, empathetic approaches should be implemented both internally and externally and do not fit into any pre-defined box.
by Astrid Chow