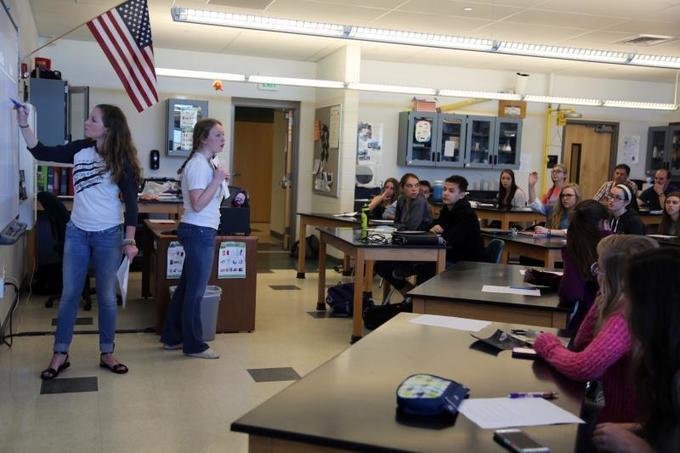 High school students are taking ownership of the mental health of the teenagers in their building. About 2,000 ninth grade students hear presentations each year on positive mental health and suicide prevention, thanks to the efforts of dozens of upperclassmen peer counselors.
The suicide prevention trainings began among the peer counselors at Fort Collins High School a few years ago, after a student died by suicide, then spread to the other high schools as the students trained each other on what to say.
And they had a similar reaction this year, after hearing about two middle schoolers who took their own lives in the fall. The group started developing a training for middle school students around self-confidence that they'll pilot for the first time at eighth grade transition night on April 18.