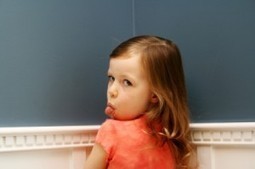 Increasingly, social science research finds that empathy is one of the most critical skills we need to function successfully in the world.
Empathy is defined as the ability to share or recognize the feelings of another person. It differs from sympathy in that we're not just feeling sorry for the other person but trying to truly understand his experience. Empathy is necessary in our work relationships, our marriages, and in our interactions with our kids. It's important in caring for elderly and ailing family members, dealing with our neighbors, and even buying groceries from the slowest checkout person ever. Empathy motivates us to help when others are in trouble and allows us to keep our emotions in check when we're frustrated with someone…
Here are a few ideas for helping your child develop empathy
1. Volunteer with your kids….
2. Give feedback. …
3. Discuss empathy in others…
4. Express empathy, particularly when it's really difficult…
5. Play Kids' Court…
by Kristen Berthiaume,