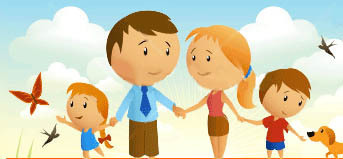 Empathy is one of the hardest things to teach a child with Asperger's. They may come off as mean and cold-hearted to someone who does not know that they have Asperger's. The lack of empathy makes it very hard for your child to build and maintain personal relationships with others. There is help. You can use the following to teach your child empathy:
Therapies- There are hosts of therapies that you can use to teach your child empathy. These professionals will create a plan of action that can help your child to understand the feelings and thoughts of others and build lasting relationships with these individuals.
Occupational, and speech therapists can teach your child about empathy so that you can use these skills to practice with your child in your home. This training is very important to your child's development.
In addition to helping with empathy, these therapies can also help your child with possible sensory issues and language issues as well as helping the child reach his or her goals through pretend play.
Social stories – …
Modeling and other forms of visual aids – …
Social skills classes – ….