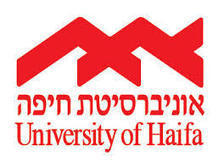 A new University of Haifa study could be of interest to the Israeli and Palestinian negotiating teams: It shows that the "love hormone" oxytocin raises the level of empathy toward a rival.
"The research findings show that exposure to oxytocin leads people to feel that the other party is also a human being with complex feelings," said Prof. Simone Shamay-Tsoory of the University of Haifa's Psychology Department, who led the study.
Oxytocin is a hormone known to be excreted in a variety of social situations, with previous studies showing that inhaling a synthetic version of the hormone increases altruistic feelings, for example.
=======================
the researchers sought to examine
whether exposure to oxytocin could
increase feelings of empathy,
both among people within a group
and toward people from a
rival or hostile group.
=============