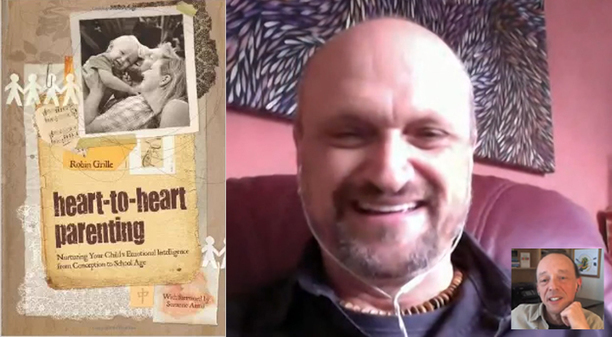 Robin Grille is an "empathy farmer", father, a psychologist in private practice with twenty years' experience, and a parenting educator. His articles on parenting and child development have been widely published in Australia and overseas.
Robin's first book: 'Parenting for a Peaceful World' has received international acclaim and led to speaking engagements around Australia, USA and New Zealand. 'Heart to Heart Parenting' is Robin's second book.
A passionate speaker and social change activist, Robin's extensive research has led him to feel that improved attention to babies' and children's emotional needs is the most powerful way to move societies toward sustainability and peace.

"The human brain and heart that are met primarily with empathy in the critical early years cannot and will not grow to choose a violent or selfish life."
"Building of human empathy is one brick at a time and sometimes the bricks come down in the building process."