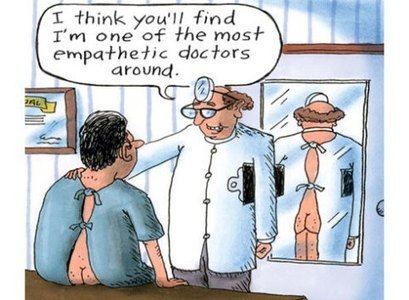 Posts about Neurobiology of empathy written by psychneuro
Our ability to express empathy is vital for our emotional and social functioning and well-being. As humans we are evolutionarily social beings, and as many of us have come to realize – some of us the hard way – you need to show empathy in order to receive it.
==============================
Empathy is a key characteristic in ones
capacity for attaining a healthy co-existence between one's peers and the rest
of the world.
==========
An absence in one's ability to express empathy, in extreme cases, can lead to the facilitation of psychopathic tendencies. What are some neurobiological structures that characterize psychopaths in their inability to show concern for others? An interesting study done at the University of Chicago last year looked at the neuronal responses for pain in criminal psychopathic individuals.