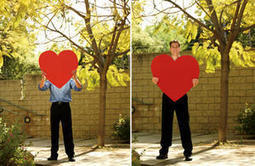 The ways to raise oxytocin listed below are based on measuring changes in oxytocin in blood in humans. Many are from my lab, but some come from other labs. Variations in protocols and the moderate sample sizes for human studies inhibit comparing the reported average changes in oxytocin across published works. Instead, I'm listing the ways to raise oxytocin in order of my personal favorites.
10. Listen with your eyes. Instead of being glued to an electronic device, give the person with you your complete attention. Watch their face and listen to what he or she is telling you.
9. Give a gift. Our first human oxytocin studies showed that receiving gifts raised oxytocin. Why not make this a regular practice? The key is not to expect a gift in return, just surprise someone for no reason.
8. Share a meal…
7. Meditate while focusing on others.
6. Soak in a hot tub. ..
5. Use social media. …
4. Ride a rollercoaster or jump out of an airplane….
3. Pet a dog…
2. Use the "L" word….
1. Eight hugs a day…