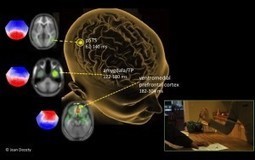 People are able to detect, within a split second, if a hurtful action they are witnessing is intentional or accidental, new research on the brain at the University of Chicago shows.
The study is the first to explain how the brain is hard-wired to recognize when another person is being intentionally harmed. It also provides new insights into how such recognition is connected with emotion and morality, said lead author Jean Decety, the Irving B. Harris Professor of Psychology and Psychiatry at UChicago….
The research may help inform other areas of neurodevelopment research, including studies of the moral responses of psychopaths and of children who lack empathy for others, displaying what are called callous-unemotional traits.
ws/#VF1fXO6ardVFigkW.99