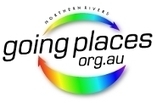 A Mindful Self-Compassion program is coming to Byron and Lismore in May. This is the first time MSC has been offered in Australia (it's only being offered in Byron Bay, Lismore, Melbourne and Adelaide). Dates for this region are: Byron Bay – May 19-23 and Lismore – May 15-16.
The program is open to anyone who would like to develop their self-compassion skills – professionals in the field, and community members.
Mindful Self-Compassion (MSC) has been developed by two of the leading writers and researchers in the field of compassion, A/Prof Kristin Neff and Dr. Chris Germer. MSC is an experiential program, teaching the skills of compassion from 'the inside out'. It teaches how to transform those constant streams of self-criticism (or worse) into a compassionate understanding that being human means recognising that we are all flawed. We wouldn't dream of treating our loved ones like this – why ourselves?
The 5 day program is the full program. If you just have the two days, then the Lismore workshop offers a stripped down version.