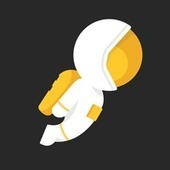 Dig into the power of digital storytelling through photos, videos, augmented and virtual reality. Create opportunities for students to construct and express their stories.
Build an empathetic community of learners by creating, sharing, and reflecting on a variety of perspectives. Have an opportunity to see, share and reflect on the power of empathy and how it plays a role in classrooms and schools.
Come experience different examples of embracing empathy through digital storytelling as well as dig into resources that can be used to create similar experiences. Leave with ideas for implementation and tools for creation to give empathetic voice to the students in your classroom and school.