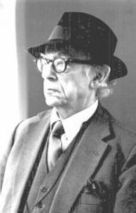 Isaiah Berlin argued that genuine intellectual empathy requires creativity and commitment — a commitment and a willingness to imagine others' ideas from within, even if you disagree.
This capacity for intellectual empathy is essential to those who wish to live generously and with integrity in a pluralistic society. Perhaps it is even more essential today than in times past, given the social and cultural forces that presently foster division and encourage peremptory dismissal of opposing views — not to mention our enhanced capacities to destroy one another.
Practicing intellectual empathy is a kind of spiritual discipline, because it necessitates that we put aside our belief that the lens through which we view the world is the only right one (see Rom 12:3).