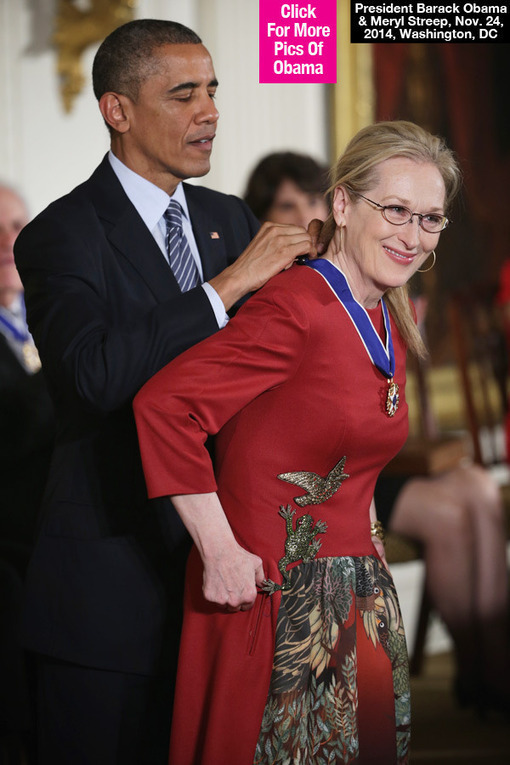 But, she's done it all for her craft. She's sung Abba, which — that's something. (Laughter.) She learned violin, wore a nun's habit, faced down a charging lion, mastered every accent under the sun. She inhabits her characters so fully and compassionately, saying, "It's the great gift of human beings that we have this power of empathy."
And off screen, as an advocate for women and girls, she uses that gift to help others write the life stories of their choosing, and to encourage greater empathy in the rest of us.
So Meryl is truly one of America's leading ladies…..
Whether portraying a famous chef, a fashion editor, a Holocaust survivor, or a prime minister, she conveys her characters' stories with empathy and dignity. Off screen, she brings that same humanity to her advocacy for women, education, and the arts. With depth, joy, and discipline, Meryl Streep invites us to explore the full range of the human experience, one story at a time.
Barack Obama