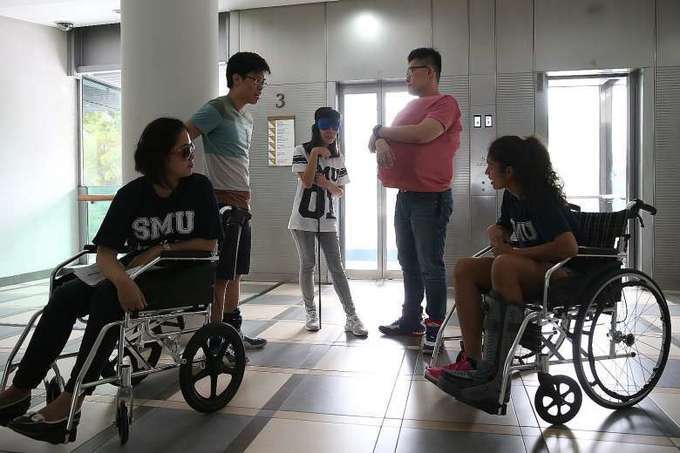 by Kok Xing Hui
One afternoon earlier this month, 40 Singapore Management University (SMU) students spent an hour moving around their campus in a way they were not accustomed to. Some put on ankle weights coupled with ear plugs, others had on foggy glasses and sat in wheelchairs, and a few wore blindfolds or heavy backpacks on the front of their bodies.
These students were wearing props to simulate what it might feel like to have certain disabilities or physical conditions, including leg injuries, old age, bad eyesight, pregnancy and poor hearing. They were split into six groups, and had to work together to finish four tasks, such as buying snacks at the foodcourt and looking for a book in the library.
Part of a course on diversity, the exercise was aimed at instilling empathy in students for those who have to deal with disabilities for real.