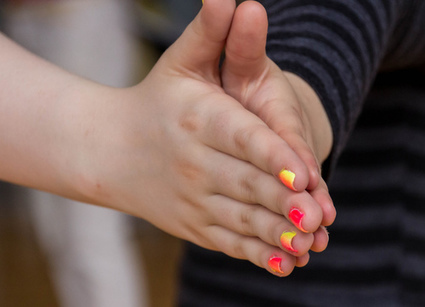 What secrets can U.S. educators glean from classrooms in the happiest country in the world?

After talking to teachers in Denmark, authors Jessica Alexander and Iben Sandahl discovered a surprising addition to the K-12 curriculum: weekly teaching about empathy. The cultivation of this learned skill in schools can make a difference for students throughout their lives, Alexander wrote in Salon.

In their book The Danish Way of Parenting; What the Happiest People in the World Know About Raising Confident, Capable Kids (2016), Alexander and Sandahl highlight the power of a school program in many Denmark schools called "Klassen Time," which translates to the "Class's Hour." Once a week, students bring in a traditional cake and take an hour to connect with one another. The practice allows students and teachers to find solutions to unresolved problems they may have with each other, in the classroom, or at home in order to create a culture of openness and understanding.
By Kate Stoltzfus