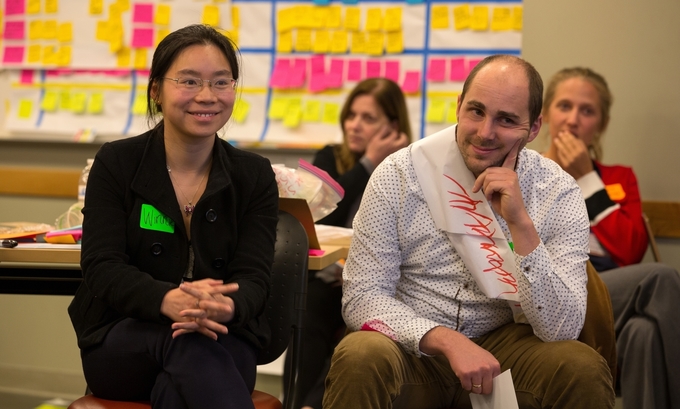 The latest way into health-care change is empathy-based design thinking. Some of health care's heavyweights have already invested it: The Mayo Clinic, for example, opened an innovation center in 2008, and Massachusetts General Hospital has designated certain nursing units as testing grounds for change.
Stanford Health Care has also joined the group, applying design thinking to the new Stanford hospital, scheduled to open in 2018. It's also taking advantage of the right-across-the-street location of the Hasso Plattner Institute of Design at Stanford, known informally as the d.school.
The two joined to offer a recent two-day class, which I observed for this story, to show how design thinking could be applied to improving emergency care at Stanford. The participants included Stanford undergrads headed for medicine and others whose contributions to health care may be felt in other ways. What design thinking taught them, several participants said, is that understanding patients begins by listening to them.