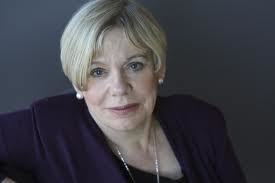 Simon Fraser University's Centre for Dialogue will host a citywide conversation on compassion with world-renowned author Karen Armstrong for the 12-day period March 19–30, 2012. http://bit.ly/yHcgpA
World-renowned author and 2008 TED Prize recipient Karen Armstrong will make her inaugural 'State of the Charter for Compassion' address during her 'Twelve Days of Compassion' visit, hosted by Simon Fraser University's Centre for Dialogue.
The address will take place immediately following her free public lecture on March 22, entitled 'What is Religion,' at Gladstone Secondary School. It will detail progress made around the world to re-centre society on compassionate action and create a more peaceful planet.
Armstrong's presentation will include stories from Pakistan, Jordan, Kentucky and Vancouver and will discuss a global call to action with "Assignment Compassion," and will unveil the redesigned Charter for Compassion website – the new hub for this movement, now more than 80,000 members strong.
Karen Armstrong will be giving the inaugural "State of the Charter for Compassion" address in Vancouver on March 22, 7-9pm.
http://www.facebook.com/events/248777021883369/