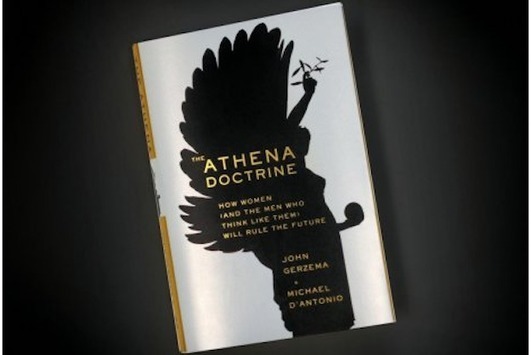 Athena Doctrine author explores why a shift towards traditionally 'feminine' traits and characteristics underlies structures of society.
In the social age, empathy and humility are new forms of currency. Technology, the financial crisis and globalization mean we live in a world that's increasingly open and interdepen­dent. Millennial values are also a catalyst. But what really surprised us (Michael D'Antonio my co-author and I) is how the most innovative men and women were attacking intractable problems by being flexible, empathetic and collaborative.
After completing the research, we spent two years traveling nearly four times around the globe to eighteen countries, interviewing world political leaders from Shimon Peres to Maria Damanaki – an EU Commissioner whose sympathy with the plight of unemployed fishermen resulted in a novel program to have them fish for plastic.
By John Gerzema