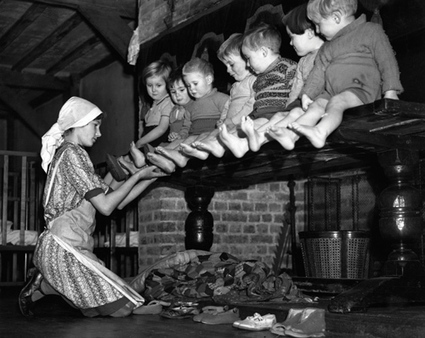 Often depicted as a feel-good emotion and "soft" skill, empathy can be a powerful secular force for social and political transformation
Evacuation produced an unprecedented explosion of mass empathic understanding, by enabling rural people to step into the lives of the urban poor.
Although they hadn't observed the squalor of East End tenements with their own eyes, they were able to hear first-hand accounts from the children and to see the terrible consequences of poverty standing before them (even if they didn't always want their grubby little guests to sit on their nice settees…
Empathy has been a vital – though neglected – secular moral force bringing about social and political change throughout history.
While empathy is never the whole story, it has been a crucial factor in the struggle for human rights and social justice since at least the eighteenth century, and continues to be a key driver of progressive change today.