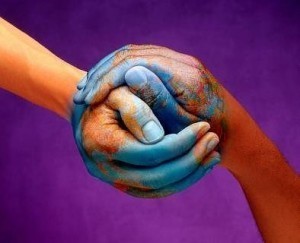 Building empathy to make a relationship sustainable takes time. We all know that empathy can't immediately solve problems. It can't create jobs. It can't spawn a windfall of money or a cornucopia of food.
It CAN build rapport that leads people to trust your credibility. It CAN challenge your assumptions by forcing you to ask questions and embrace curiosity.
While it can be important for us to reflect the communities we serve, we know that this is not always possible. The social sector is far from a utopia and the lack of diversity in certain situations can certainly create gaps. But we owe it to the integrity of the sector to fill these gaps by properly acquainting ourselves and empathizing with our communities. It may be a small step towards problem-solving but as the old saying goes "It's better to light a candle than to curse the darkness".
Empathy won't turn on all the lights but it can go a long way toward fully illuminating sustainable solutions.