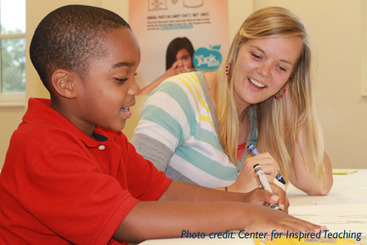 As we kick-off a global competition on "activating empathy in schools," we thought it might help to start with a few stories that showcase what we mean.
These are by no means meant to be prescriptive: there's a vast array of strategies and practices for cultivating empathy, and many that we have yet to conceive of—hence the purpose of the competition. Solutions might focus on effective ways to teach or unlock empathic skills: building better listeners, deepening communication and cooperation skills, and helping people of any age to understand and act on new perspectives…
The following are a few schools and organizations that are taking powerful and innovative approaches to re-imagining school culture and curricula. Your approach may look entirely different: the chalkboard is wide open. So grab some chalk, and let's start innovating.