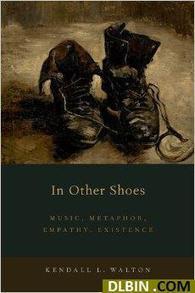 Kendall L. Walton, In Other Shoes: Music, Metaphor, Empathy, Existence
In fifteen essays-one new, two newly revised and expanded, three with new postscripts-Kendall L. Walton wrestles with philosophical issues concerning music, metaphor, empathy, existence, fiction, and expressiveness in the arts.
These subjects are intertwined in striking and surprising ways. By exploring connections among them, appealing sometimes to notions of imagining oneself in shoes different from one's own, Walton creates a wide-ranging mosaic of innovative insights.