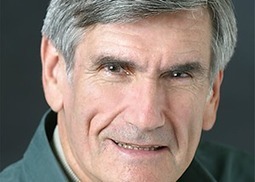 By Rhonda Magee
Psychologist Marshall Rosenberg died on Saturday, February 7th. Rosenberg was the creator of Nonviolent Communication and the founder and director of educational services for the Center for Nonviolent Communication. He was 80 years old.
Marshall Rosenberg dedicated his life to the study and practice of the conditions that bring about peace. As a consequence, he knew well the critical, sometimes life-saving importance of emotionally-intelligent, awareness-based communication.
Dr. Rosenberg drew on his own painful experiences in racially-divided Detroit and his training in psychology to develop Nonviolent Communication, a particular approach to addressing conflict that emphasizes listening with empathy, naming and expressing feelings in responsible ways, and recognizing our common humanity, even in the midst of our most difficult moments together.