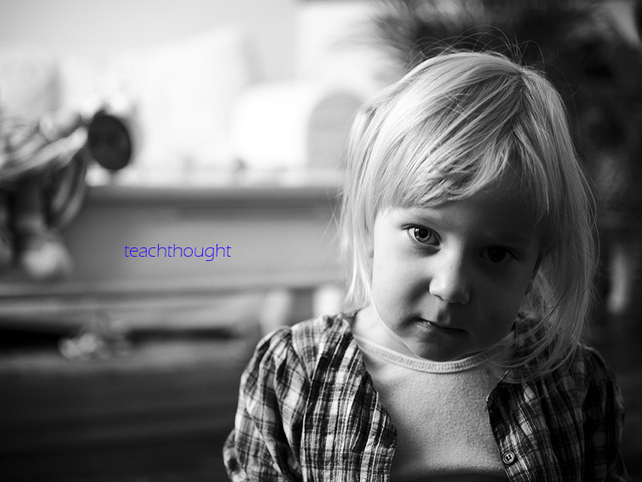 Ideally, empathy would be the net effect of experience, which in classrooms is both a matter of process and knowledge. Students would learn to empathize rather than be taught to empathize, as a symptom of what they know. Why this is important is a matter of implication and language.
Teaching someone to feel what others feel and sit with emotions that aren't their own couldn't be any further from the inherent pattern of academics, which is always decidedly other.
Teaching always begins with detachment—learn this skill or content strand that is now apart from you. Empathy is the opposite; it starts in the other, and finishes there without leaving.
In your classroom, there are dozens of natural sources of empathy. But what about authenticity?
by Terry Heick