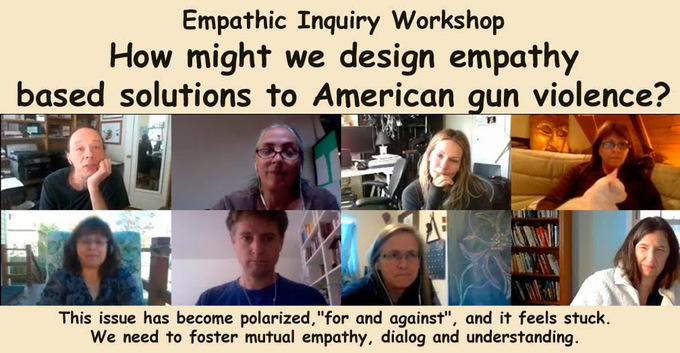 We grieve and are deeply saddened by yet another mass shooting and killing, this time in Orlando. This adds to the ongoing violence and empathy deficit that circles our globe. Every act of violence and hate is a deficit of empathy and care for our fellow beings. It's a failure to see and feel our common humanity.
We can decide to do something about this deficit or not. We can take action to design global solutions to this problem of disconnection, alienation and violence..
After the Newton shootings a group of us used the Empathic Inquiry process to come together in dialog to see how we could address gun violence in America. There are many steps we can take to build a global culture of empathy. See this newsletter for a few ideas.