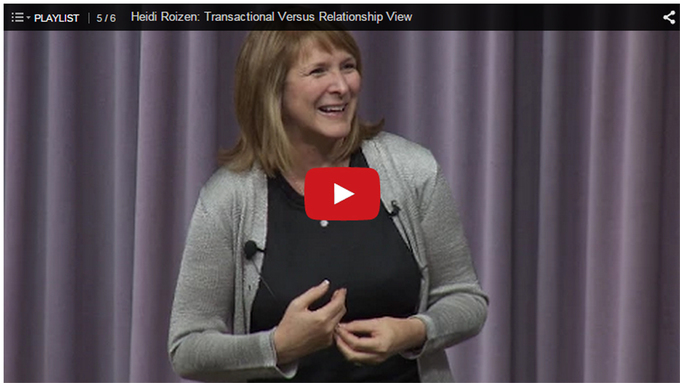 As clashes between political parties, socioeconomic classes and ethnic factions dominate current events, it's clear that we could all use a lesson in empathy.
Taking the time to put oneself in the shoes of another and experience the problems they encounter everyday reveals unique opportunities to use our own energy and talents to help others and better connect with them.
In our personal lives, it seems intuitive that exercising empathy allows us to better bond with friends, family and acquaintances.
It is, in fact, not so different in our professional lives: Approaching negotiations with the goal of helping the other person get what he or she wants, you both will be better off, according to Stanford lecturer Heidi Roizen, a recent speaker at the Entrepreneurial Thought Leaders (ETL) Seminar Series.
Videos
Heidi Roizen: Transactional Versus Relationship View
http://youtu.be/6RqXx6jWbSk?list=PL8FGQWmC19rOhuokejmGh0Duhyh1qnZC8
Jennifer Pahlka: Gaining Experience to Empathize
http://youtu.be/7D23ABHOikQ?list=PL8FGQWmC19rN5MgoQAOdd3kBgx0R6wbrG
By Akaash Nanda