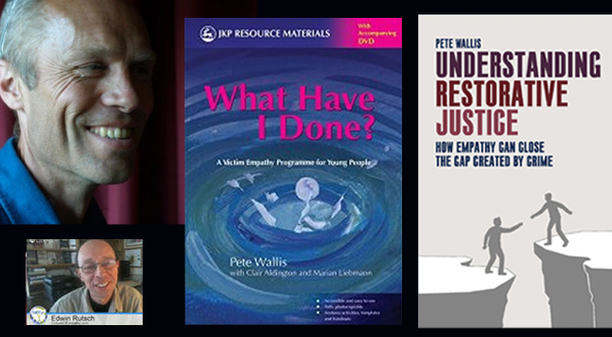 "Victim empathy work helps them to acknowledge that it is real people that they have harmed. Empathy engenders a sense of shared experience, and an identification with and understanding of the other person's situation, feelings and motives. Empathy has the potential to profoundly change our interactions with one another."
Pete Wallis is the senior practitioner in restorative justice for Oxfordshire Youth Offending Service. He has facilitated hundreds of restorative meetings and written or co-authored several books and articles on the subject including,
Understanding Restorative Justice: How Empathy Can Close the Gap Created by Crime and
What Have I Done?: A Victim Empathy Programme for Young People.
In 2011 he set up a charity to support young crime victims, and he is a consultant for the new Restorative Services Quality Mark.