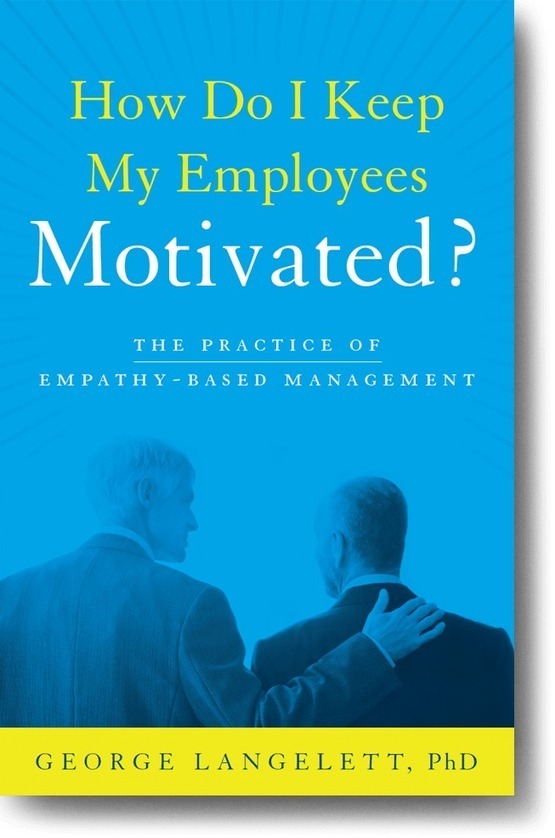 How Do I Keep My Employees Motivated? The Practice of Empathy Based Management, by author George Langelett
Empathize, and become a manager who can effectively influence each of your employee's attitudes, behavior, level of motivation, and professional growth.
Empathy becomes possible, not by identifying with another person, but rather when we understand what the other person is feeling, thinking, and experiencing; what the underlying problem is; and why the person is behaving a certain way. Often people confuse empathy with sympathy. In the simplest terms, the goal of sympathy is to comfort; the goal of empathy is to understand. Thus, empathy or understanding of another's perspective is required for effective management of employees.