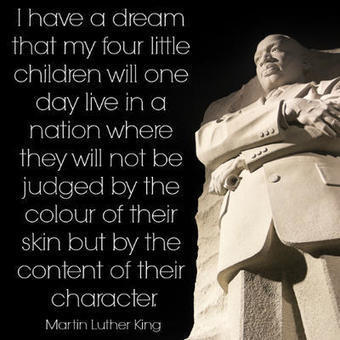 Today we honor a great hero who dedicated his to life to ending racial and economic inequality, Dr. Martin Luther King Jr. He was an iconic leader who inspired us to have empathy for people from all walks of life.

Empathy has been on the tongues of many lately, from educators to businessmen to politicians, as an important trait necessary for successful relationships at home and at work.
Differing from sympathy, which is feeling sorrow for someone else's misfortune and may come from a place of perceived superiority, empathy is the ability to understand and share the other person's feelings and perspectives, to figuratively "walk in someone else's shoes".
6 Tips for Practicing Empathy
TRULY LISTEN

BE CURIOUS
BE VULNERABLE
CHALLENGE PREJUDICES
TAKE A WALK IN ANOTHER (WO)MAN'S SHOES
CHOOSE THE OTHER SIDE