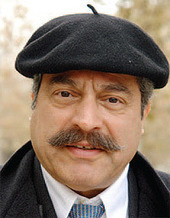 (PHILADELPHIA) — Medical students can be taught to be more empathetic toward patients by viewing and discussing scenes from movies that illuminate the patient's perspective, according to a new study, "Enhancing and sustaining empathy in medical students," published in the December, 2013 issue of Medical Teacher. This study adds to the body of work demonstrating that empathy can be instilled in people and is not fixed. The study was led by Mohammadreza Hojat, Ph.D., a research professor in the Department of Psychiatry and Human Behavior at Thomas Jefferson University.
According to Dr. Hojat, "A student's empathy erodes during medical school, but we've discovered a link between physician empathy and better patient outcomes—and we found that showing medical students these scenes from movies helped build and maintain their empathy. Greater empathy will mean better health for patients down the line. We are proving that empathy is a quality that can be taught.
" Physician empathy is an increasing point of interest for those, including administrators of the new Patient Protection and Affordable Care Act (A.C.A.), who seek to improve patient outcomes through more effective and less costly interventions.