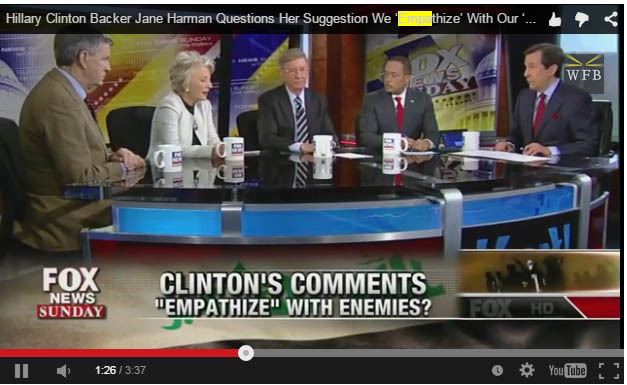 Long-time Hillary Clinton supporter, former Rep. Jane Harman (D., Calif.) tore apart Clinton's claim that the U.S. needs to "respect" and "empathize with" its enemies.
Washington Post columnist George Will said Clinton's "gaseous new-age rhetoric about respect and empathy" was a poor attempt at explaining that the U.S. needs to understand its enemies in order to defeat them.
"Let me try to say this as politely as possible: The English language is not Hillary Clinton's close friend. She's just not a fluent speaker," Will said. "We're going to have a lot of experience with this, we've had it already, we'll have a lot more going forward.