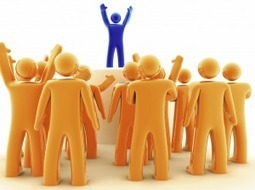 New research shows that increased power in an organization diminishes capacity for empathy.
Several research studies have shown that increasing power in an organization (or in any kind of relationship) tends to diminish capacity for empathy, compassion, and seeing another person's perspective. This is especially damaging to effective leadership of people subordinate to those in power. Studies have shown that increased power diminishes activity of your "mirror neurons," which provide the sense of connection with another person's experience, and fuels empathy. Here's the latest study that sheds more light on what happens. It shows the need for helping leaders develop and strengthen their capacity to connect with others' reality and experience, which helps counter the tendency towards self-absorption in one's own perspective, when one is in a higher-power status.
Douglas LaBier, Ph.D.