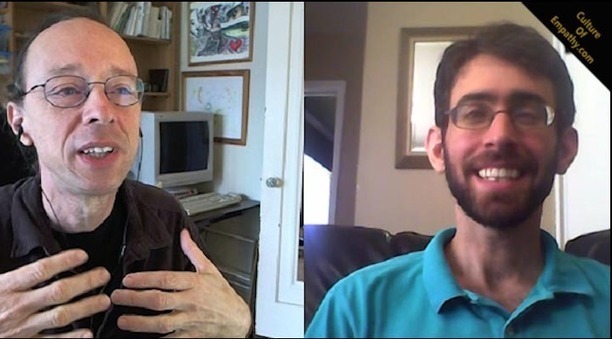 Geoffrey Mitelman is Associate Rabbi of Temple Beth El of Northern Westchester. Compassion is a deep-seated value in every religious tradition. Judaism teaches that the world stands on Torah, on prayer and on acts of loving kindness.
How can we build a culture of empathy?
Find specific language and cultural norms to talk about compassion/empathy in particular ways.
To "ethicize the ritual and ritualize the ethical."
To use tools that are underutilized because they are sometimes viewed negatively – in particular, making compassion more "unconscious" than conscious and utilizing social pressure.