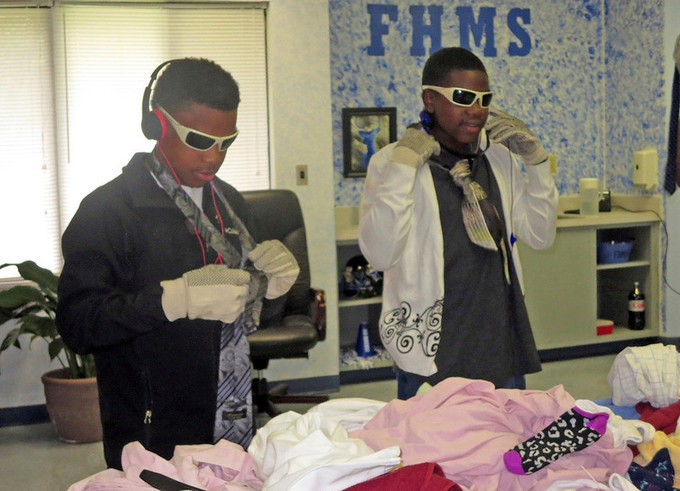 Forest Hills Middle School students Justin Hammonds and Nasir Smith try their hand at tying neckties while wearing glasses that obscure their vision and headphones providing a din of distraction. The exercise was meant to simulate symptoms of dementia and Alzheimer's disease.
…In connection with the book's storyline and the encouragement of empathy, some of the students were invited to participate in a virtual dementia experience brought to them by Spring Arbor's assisted living representatives on Wednesday.
Empathy was one of the themes in "Mockingbird" and inspired the school secretary, Penny Ellis, to tell Taylor about Spring Arbor's virtual dementia experience. Students could learn more about empathy for others through the program.
AMANDA JENKINS