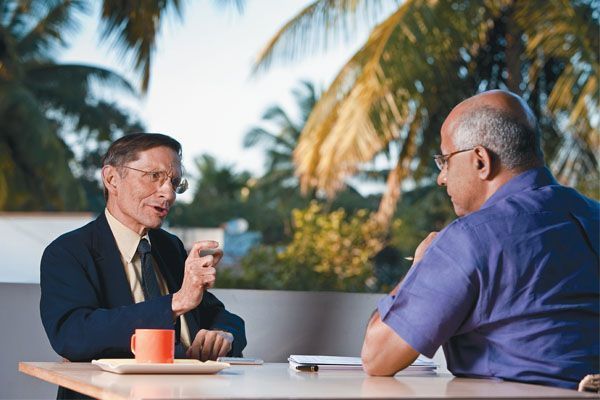 He explains how empathy is key to effective collaboration in a rapidly changing world, and the art of listening… I have always been fascinated with the way the principle of collaboration works among self-regulated, and sometimes loosely connected, people and systems. At the core of the process of collaboration is empathy and I want Bill to tell me more about it…
These are very complicated skills. This is a world where you need a higher form of empathy, where you observe yourself, watch other people around you, and then you find yourself understanding and interacting with various combinations of people. So this goes to say that the system around you is changing. You need to contribute to the system and avoid doing damage. So, you require a very sophisticated set of skills."..
From the idea of empathy, we now move to a conversation on the art of listening.
Bill Drayton Empathy Expert page: http://bit.ly/iIY5W9