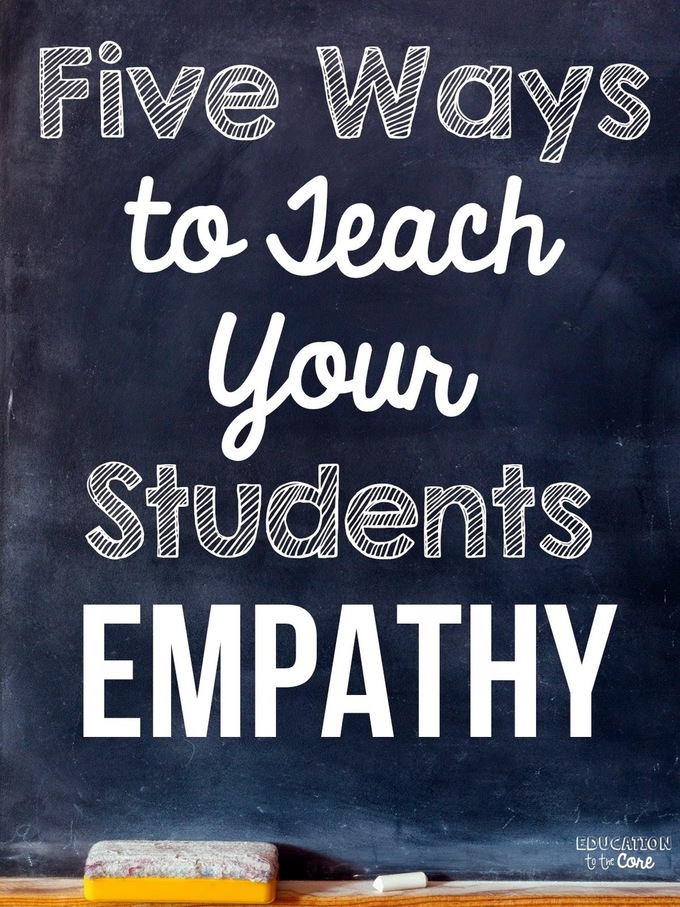 As teachers, we strive to push each of our students to his/her full potential. We have the responsibility to educate each student academically, emotionally, and socially. In my classroom, the single most important thing I can teach my students is empathy.
If my students are able to understand the thoughts, feelings, and needs of others, they will be able to interact in a selfless manner. This will also help them to avoid physical and unpleasant conflict. …
1. Use Reading Standards that focus on character to teach empathy. ..
2. Allow your students to share their personal stories from the beginning of the school year….
3. When there is a conflict, have a plan for solution driven conversations…
4. As a class, take the time to focus on one feeling at a time…
5. Accept each student for who he or she is, as an individual. ..