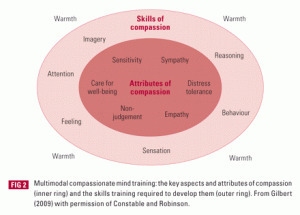 By Melanie Holland
"If you want others to be happy, practice compassion; if you want to be happy yourself, practice compassion." The Dalai Lama
In July, CEI is hosting a seminar at the NAESP Annual Conference, with a panel of educators and also Mark Weiss of Operation Respect (see paragraph 5 below). In discussing our plans, one of our colleagues suggested that to understood more about how to teach others about compassion, we consider the work of Paul Gilbert. Gilbert referenced the above Dalai Lama statement in an introduction to his model of compassion focused therapy.
The model is based on the premise that leaders best instill the trait of compassion in their students by consistently demonstrating compassion.