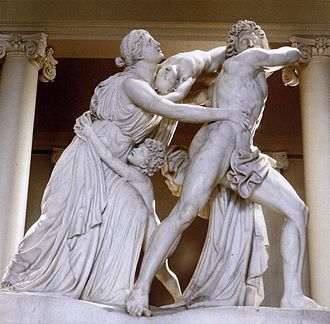 Empathy is typically seen as eliciting warmth and compassion—a generally positive state that makes people do good things to others. However, empathy may also motivate aggression on behalf of the vulnerable other.
Researchers at the State University of New York at Buffalo, examined whether assessed or elicited empathy would lead to situation-specific aggression on behalf of another person,
and to explore the potential role of two neurohormones in explaining a connection between empathy and aggression.
The study is published inPersonality and Social Psychology Bulletin.
image: https://en.wikipedia.org/wiki/Anger
The Fury of Athamas by John Flaxman (1755–1826).