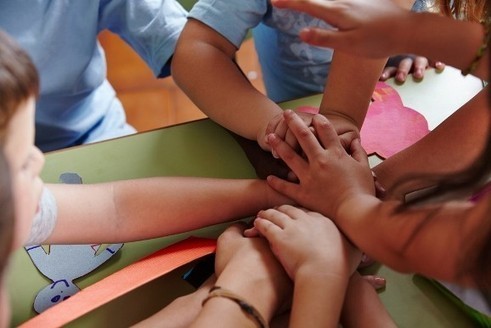 Exploring how a Montessori approach in the classroom leads to empathetic, empowered changemakers.
What is it about Montessori education that supports these kinds of outcomes for students, their whole-self success as learners and as good people who make a positive contribution to their community?
Here are some of the elements of Montessori education that support the growth of empathetic, empowered people:
Montessori education starts with a carefully prepared environment designed with the child in mind, to empower the child with freedom to choose from many meaningful options. The environment is beautiful to inspire an innate sense of caring and respect. The first part of the prepared environment is the teacher, who prepares herself/himself to be a good role model for caring, empathy and respect.
Nirvair Khalsa