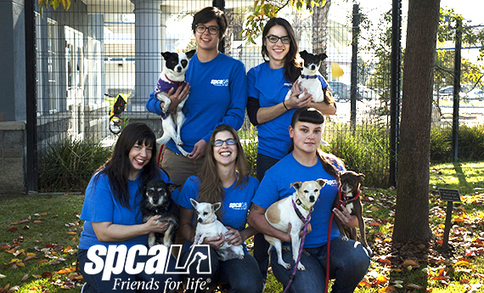 The Generation Empathy® program is a collaborative effort by spcaLA and Salesian Boys & Girls Club, to allow educators to increase empathy, thereby preventing violence, by offering a pro-hero, anti-bullying curriculum in the classroom, based on spcaLA's award-winning Teaching Love and Compassion (TLC) ™ program.
spcaLA and Salesian Boys & Girls Club want to rekindle empathy and break the cycle of violence on a larger scale.
…If we increase the level of empathy in a generation of children, they will be less likely to perpetrate or be convicted of violent crimes as juveniles and adults, making their communities safe places to play.