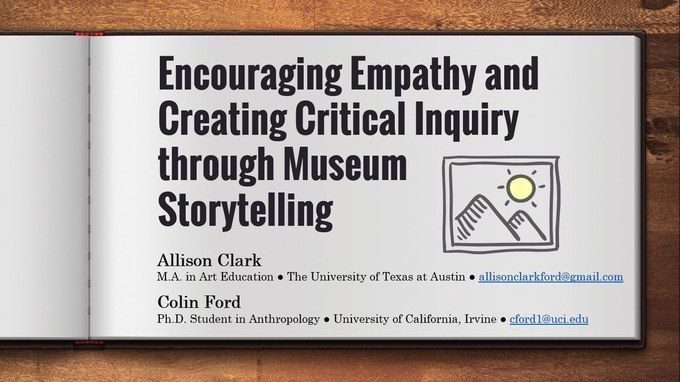 Inspired by the intersectionality of anthropology and arts education, this poster visually explores the pedagogical possibilities of collaborative storytelling in museum galleries.
In short, we argue that collaborative storytelling invites visitors to construct alternative ways of understanding artworks while empowering them to empathetically examine and engage with multiple narratives.
Drawing on anthropologists' commitment to ethnographic engagement that promotes empathy—a way of understanding "others" through newfound parallels—we trace the development of early and contemporary efforts to contextualize knowledge without relying upon oversimplified cultural connotations (Boas 1904; Jackson 1998; Hollan & Throop 2008).