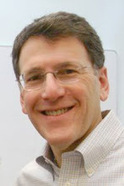 EmpathyWorks: Focuses on the value and impact of empathy and related skills, particularly in health care settings.
Topics will include clinician-patient communication, patient-centered care, patient activation, health behavior change and clincian-patient relationships.
My last post was about a brief video on expressing empathy that featured Brene Brown, PhD.

Many liked the video, though some colleagues who are experts in clinician-patient communication felt that Dr. Brown was off target in her conceptualization of sympathy. Dr. Dennis Novack, Professor of Medicine and Associate Dean of Medical Education at Drexel University College of Medicine, wrote:
"I like what she says about empathy, but disagree completely with her definition of sympathy, which really undermines the value of the video for me. …"
===============================
In a future post, I will share some simple
strategies and approaches clinicians
might use to enhance their capacity
to develop empathic rapport.
================
by michaelgg