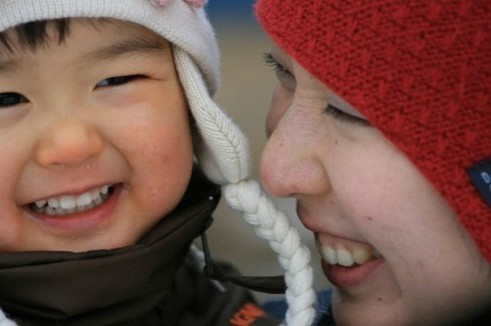 Six tips on how to reach children through our actions.
So, what are the most effective ways of showing empathy through our gestures? The non-verbal interaction between adults and children is actually not much different than that between adults alone. The point is that it is necessary to communicate effectively with children now if we are to teach them empathy on a non-verbal platform. That being said, here are a few tips on how to make children feel important, trusting and understood:
Put yourself on their level
Adults are larger in stature than children, so they often look down at children. And adults can seem intimidating as a result. Simply kneeling down alongside a child's desk creates a sense of equality between adult and child because they are at the same level. This creates trust, and it makes children more likely to share their concerns.
By Megan Noack