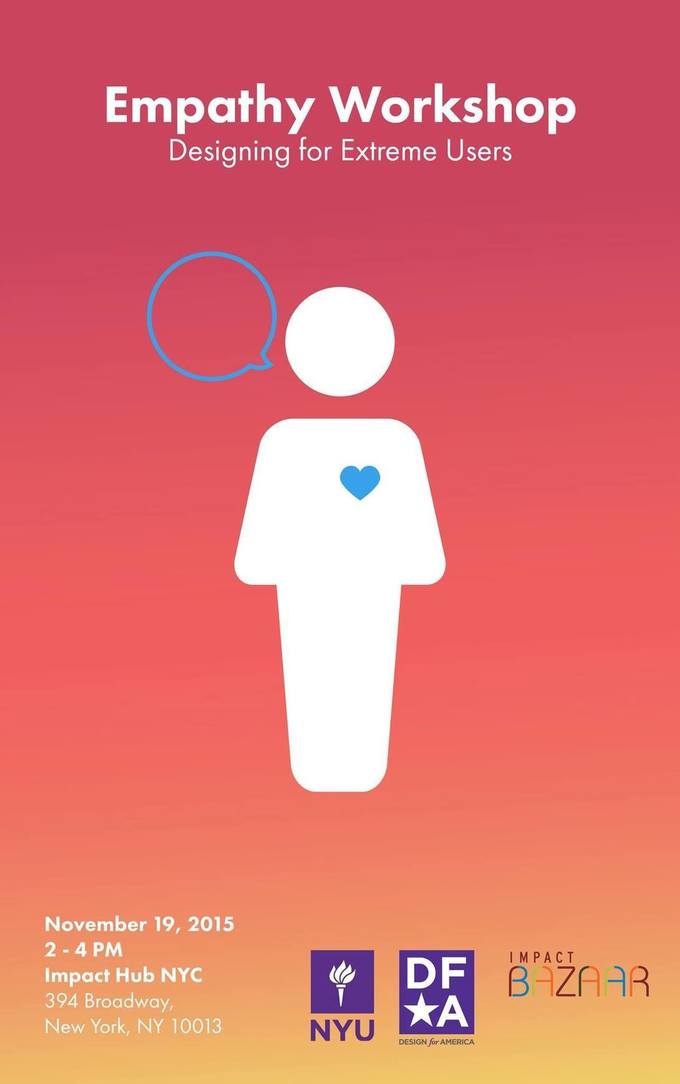 Empathy is at the core of the human-centered design process. It helps you understand the people you're designing for: what they do and why, their physical and emotional needs, how they see the work and what matters to them. Empathy is central to develop valuable and useful innovations.
This is one powerful way to understand better your future users and customers. It helps you define your problem and generate innovative solutions. Remember: framing the right problem is the only way to create the right solution!
In this 90 minutes workshop, we will invite you to explore (through a hands-on activity) what empathy means and how it can help you generate ideas.