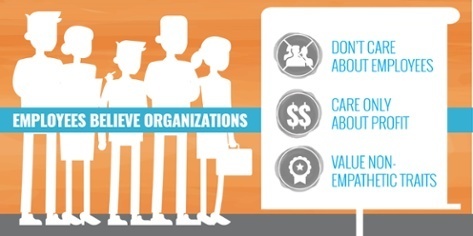 We found that the lost element – and key to an engaged, happy workforce – is empathy. And so, Businessolver spent the last year studying how empathy – or lack thereof – affects businesses. The end result is our hallmark research, the Businessolver Workplace Empathy Monitor, which we were excited to unveil yesterday at our Vision 20/16 Chicago user conference.
Surveying more than 1,000 leaders, HR professionals, and employees, the Workplace Empathy Monitor gets to the bottom of why empathy matters in the workplace. Just a snapshot of key findings affirms our belief that change is needed:
Only 24 percent of Americans believe that organizations are empathetic versus 60 percent of CEOs.
31 percent of employees believe profit is all that matters to their organization, and that their organization doesn't care about employees.
1 in 3 employees would switch companies, for equal pay, if the other company was more empathetic.
by Jon Shanahan